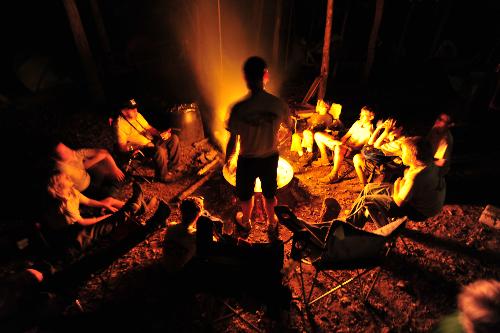 When Brad Pitt tells Eric Bana in the 2004 film Troy that "there are no pacts between lions and men," he is not reciting a clever line from the pen of a Hollywood screenwriter. He is speaking Achilles' words in English as Homer wrote them in Greek more than 2,000 years ago in the Iliad. The tale of the Trojan War has captivated generations of audiences while evolving from its origins as an oral epic to written versions and, finally, to several film adaptations. The power of this story to transcend time, language and culture is clear even today, evidenced by Troy's robust success around the world… <read the full article here> @ <http://www.scientificamerican.com/>
I'm geeking out on this one, so interesting the idea of a drive for story…  As a storyteller it makes so much sense.  Great read for anyone creative, or who likes creative products… oh everyone!
Share the post "The Secrets of Storytelling: Why We Love a Good Yarn"
Social tagging:
art 艺术
>
artist 艺术家
>
business 商业
>
science 科学
>
screenwriting 编剧
>
story 故事
>
tech 技术